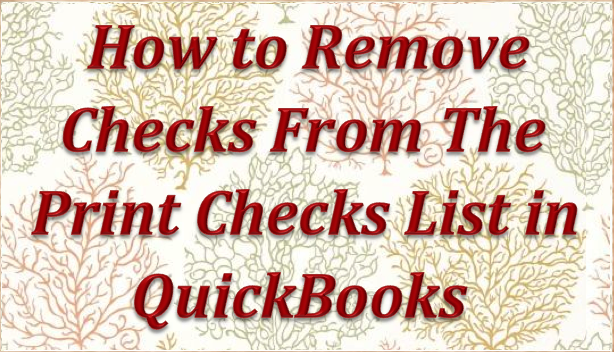 You probably had some checks that were marked "To Print" in the desktop edition, but were never printed. No worries though, this can be taken care of pretty simply by one of two methods.
There is a handy tool in the new QuickBooks Online that lets you remove the checks from the list. Simply select all the checks you want to have removed from the list, and check the box at Remove from list
The next method is to print to PDF which will get the checks out of the print list without wasting your ink or paper. After selecting "Print" choose Save as PDF at the bottom left of the Print screen. Name the file and choose a location to save it to. Click Save. (This method is the only one that can be used to clear checks in the desktop editions of QuickBooks.)
Either method can be used, and will not interfere with your data in any way, as printing checks has absolutely nothing to do with your direct financials.
How to Print Multiple Checks/Batch Print in QuickBooks
After you have recorded the bill payments in QuickBooks Online, they can be batched printed from the print checks page.
Click the Plus sign at the top center of a main page
Select Print Checks under Vendors
Check the boxes to the left of the checks you wish to print and click Preview and Print on the bottom
Click Print on the preview page to send the checks to the printer